There is no fee to sign up on Jitta.com. You can use your Facebook, Google or email account as picture below. Follow the instructions and you can start using Jitta right away.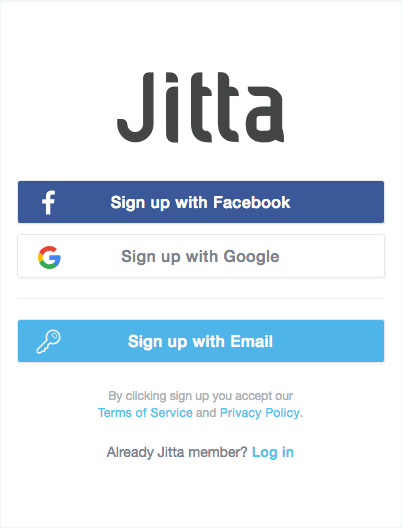 Our system will send an email to you to confirm the account. You have to click on the link to verify the account otherwise your account cannot be used on Jitta.com.
If you cannot find an email in your inbox, it is possible that an email will be in spam or junk mail. After adding support@jitta.com to your contact, it can make sure that you won't miss the important news such as feature updates or investing knowledges.